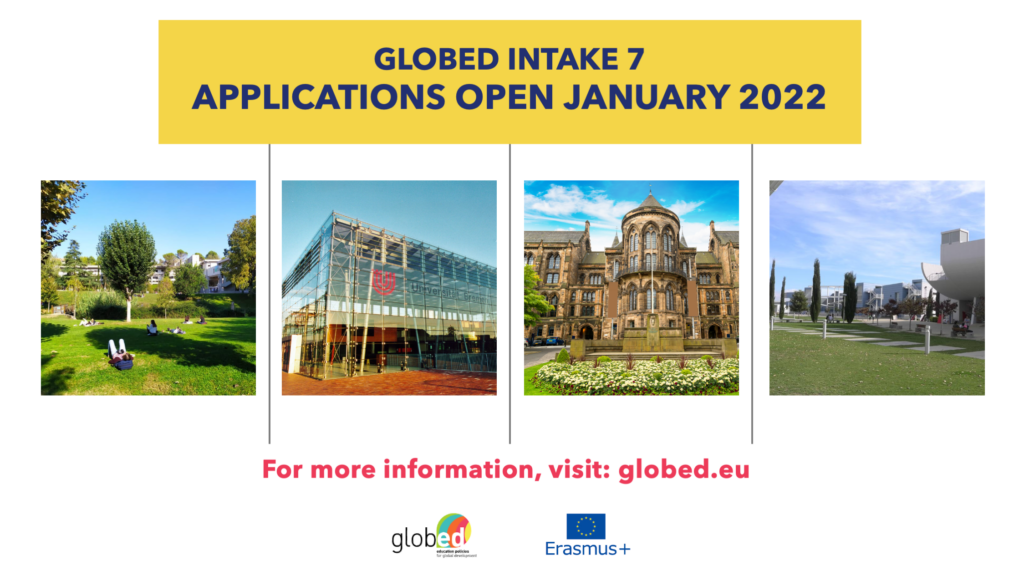 Due to technical problems resulting from the cyber attack on UAB servers, the next GLOBED call for applications has been postponed to January 2022. Information about the next call will be published on our website and social networks (Facebook, Instagram, LinkedIn, Twitter). Besides, if you would like to receive a notification once the call is eventually open, please fill this form. We will only use your email address for this specific purpose.
In the meanwhile, we recommend potential candidates to prepare all required documents, and submit them once the application system is working again.
The new selection process will choose 15 scholarship students, both from partner and programme country students, 2 scholarship students from ENI South countries, and 10 self-funding students. The selected students will take part in the GLOBED Edition VII (2022/24), which will be the last cohort of the current European project (2018/24).
The call for applications for Erasmus Mundus scholarship candidates will open from 11 January to 7 February, and the call for self-funding applicants will take place from 8 February to 25 April. However, dates may vary depending on when the UAB application portal is operational again.
For more information, don't hesitate to send an email to info@globed.eu.
For scholarship students
For self-funding students