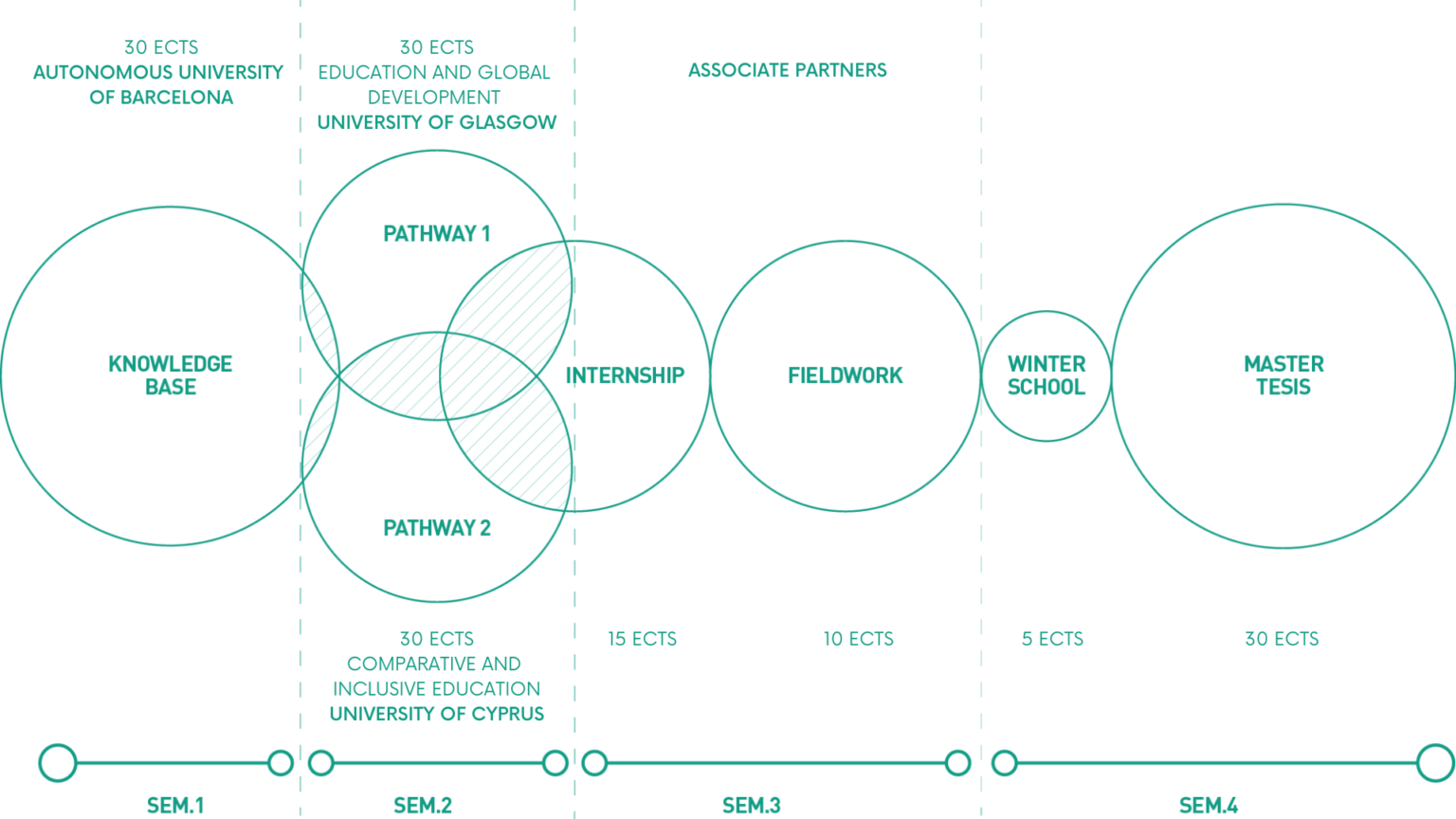 After two rounds of funding from the European Commission, the GLOBED Consortium has decided to continue providing the master's studies outside the Erasmus+ framework. So far, the programme has been awarded an Erasmus+ grant by the European Commission for the periods 2014-2019 and 2018-2024. This translates into five editions of alumni having already completed their studies, while two more cohorts are currently active.  
The first master's experience without the support and funding of the Erasmus+ grant, and therefore without Erasmus Mundus scholarships, will be the Edition VIII, which will run from September 2023 to September 2025. The subsequent editions will follow the same financial scheme. The programme will offer up to 30 seats per edition, under self-funded basis. 
This new period will count on same University partners: the Autonomous University of Barcelona (UAB), the University of Glasgow (UofG), and the University of Cyprus (UCY), but not with the University of Bremen (UB). Therefore, when it comes to the second semester, students will be split between the University of Glasgow, under the Education and Global Development specialisation, and the University of Cyprus, following the Comparative and Inclusive Education studies. At the end of the programme, all students will receive two diplomas, depending on the chosen pathway: UAB + UOG or UAB + UCY. The UAB continues as the coordinating institution.
The Consortium highly recommends students interested in applying to start looking for eligible scholarships or student loans in their origin countries as soon as possible. More information about the financial implications and some ideas for alternative funding here.
Do you want to stay informed about the programme's last updates? Subscribe to our monthly Newsletter!