On the annual International LGBTQ+ Pride Day, I'm excited to give you a glimpse into the field work of my thesis as part of the GLOBED master. It explores the strength and determination of LGBTQ+ civil society and social movements in Brazil.
My thesis, titled The ups and downs of gender and sexuality education in Brazil, has guided me on this amazing journey. It has taken me to different places and introduced me to remarkable individuals who have overcome obstacles and fought for their right to education.
Throughout my interviews I have had the opportunity to meet amazing people from across the country, who have spoken up to support inclusive gender and sexuality education. They believe in promoting respect, acceptance, and inclusivity. Today, I proudly stand with the LGBTQ+ community in Brazil and worldwide, working to ensure that everyone can learn and thrive without fear.
With this photos, I wanted to capture the spirit of those who refuse to be silenced, and those spaces that are the exact image of resistance. Let's honor their bravery, resilience, and unwavering determination.
Happy LGBTQ+ Pride Day! 
Xènia Gavaldà, Edition 6 student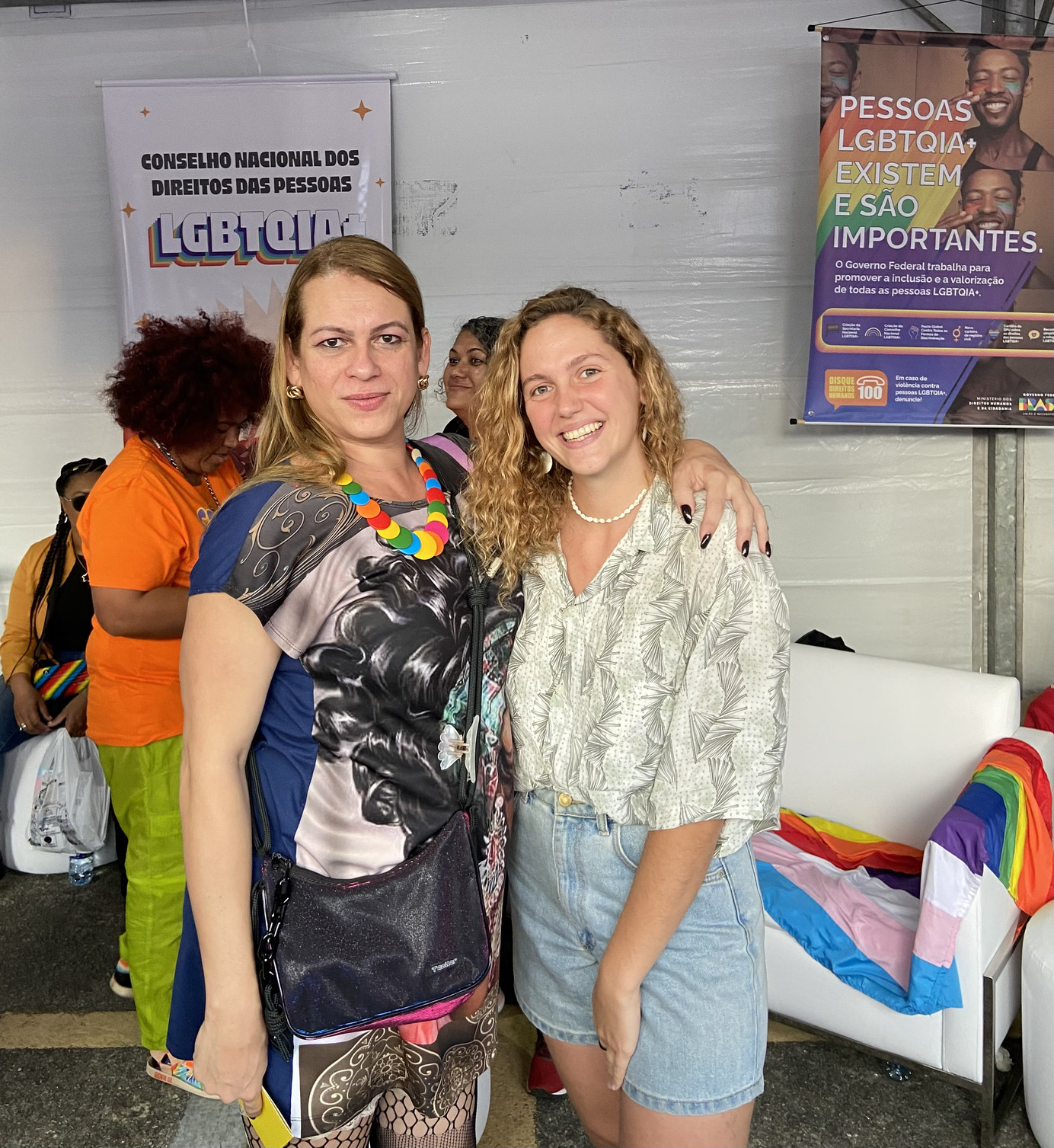 In 2023 Symmy Larrat was appointed as the National Secretary of Promotion and Defense of the Rights of LGBTQIA+ People in Brazil. She is the first travesti to hold this position in the Brazilian Government. She is also a leading figure in the Brazilian LGBTQIA+ movement, as she is a tireless advocate for the rights of LGBTQIA+ community.